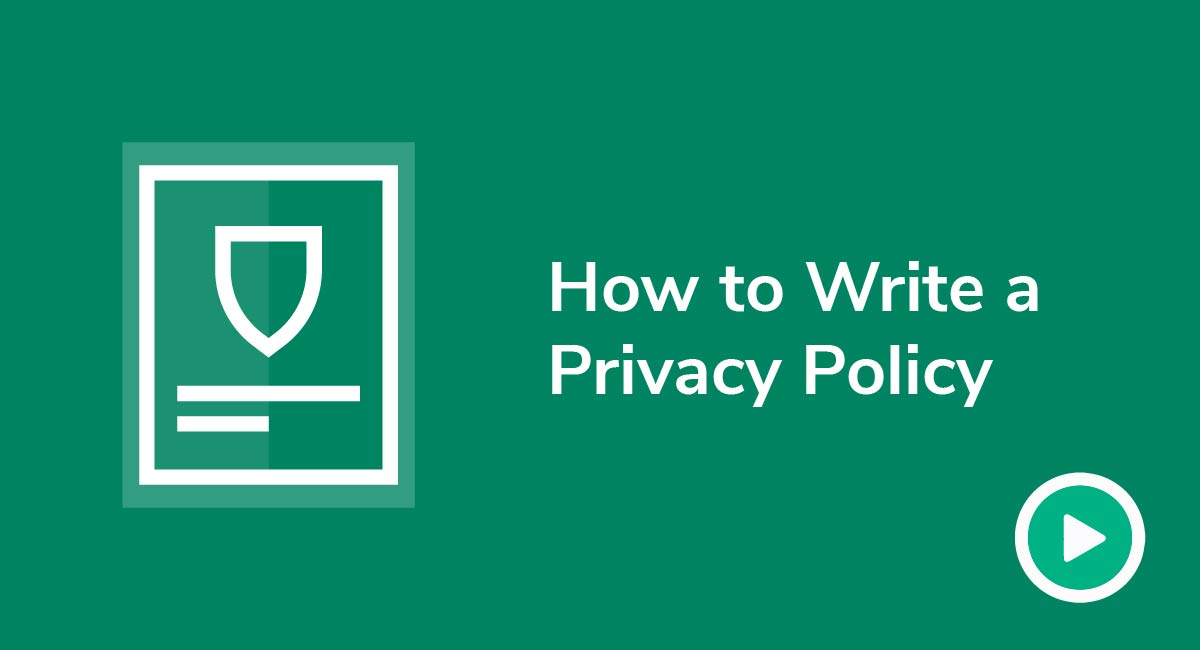 Thinking about writing your Privacy Policy but don't know where on earth to start? We'll help you cover all your bases. Keep on watching to find out more.
Hey everyone, it's Heleana here, and welcome to Privacy Policies, the place where you can generate custom-made Privacy Policies in seconds to help keep your business safe.

Alright, now let's get started.
So you decided you want to write your Privacy Policy.
In order to do that, you need to completely understand ...
What a Privacy Policy is exactly and why do you need it?
The general purpose of a Privacy Policy is to inform users exactly which personal information is collected by your site or mobile app, how it is collected, and how it is used. This can include their name, address, email, phone number, age, nationality and so on.
But since it's quite possible that few users will ever read your entire Privacy Policy, you may ask yourself...
...is it truly necessary to have one?
Since it will almost certainly be necessary for you to collect personal data from users, a Privacy Policy will be required by law. Several different federal regulatory systems exist to protect the privacy of internet consumers - one or all of which may apply to your business.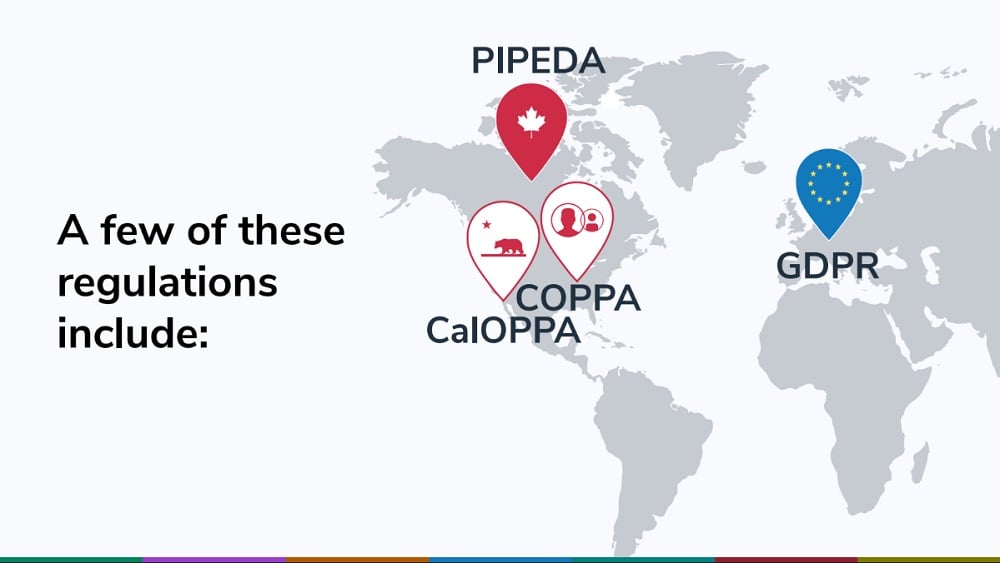 A few of these regulations include:
Besides satisfying the requirements of international law, a Privacy Policy also helps to create an environment of transparency and honesty between you and your users. When it comes to concerns about the use of personal information online, a Privacy Policy can cultivate confidence and trust with consumers.
What should a Privacy Policy include?
Although your Privacy Policy will need to be customized to fit the kind of business you are running, some topics are necessary to any website or mobile app.
Here are the basics.
Which Information is Collected
It's important to list exactly the types of personal data being collected from users, from IP addresses and email addresses, to financial and payment information. Be as detailed as possible to avoid any misunderstandings.
Methods of Collection and Data Usage
This will include obvious tactics like contact forms, as well as information that your website collects invisibly on the back end, such as IP addresses and users' locations.
The second and very important part of this clause is to let consumers know exactly how you use the data in question.
Here are a few examples of how personal information might be used by your business:
To notify visitors about important updates
To contact customers for marketing
Shared with third parties for analytics or advertising purposes
To improve the content
To display and measure ads and services
Children Under 13
Whether your site is targeted to children or not, you will need a clause that addresses child privacy. Under the laws of COPPA, it may be illegal for your site to collect private information from minors without using a specific protocol to do so.
If your business is targeted to adults, then a simple statement like the one below may be all you need to limit your liability in the event that a child wanders onto your website or mobile app.

Other Important Clauses
Some other clauses to include have to do with communications, business transfers, dispute resolution, future changes to the Privacy Policy, your contact information, and more.
We have an entire article on our blog dedicated to the subject, so if you're interested in reading that.
If you're still unsure of what you need to include in your specific Privacy Policy, contacting a lawyer is always a great idea to make sure you've got all your ducks in a row and legal bases covered.
So now that you know you need a Privacy Policy...
...Where do you start on drafting and creating one?
To make your life simpler, you can use a user-friendly Privacy Policy generator, like ours, that will help you cover all your bases.
It may seem daunting, but our templates make it incredibly easy to create one. You can seriously have it done within 2 to 3 minutes.
All you have to do is visit PrivacyPolicies.com, choose your template, and modify the information so that it accurately matches your business', and viola, you'll be in and out within minutes and you'll have that sparkling new Privacy Policy on hand, ready to be used.
Need a Privacy Policy? Our Privacy Policy Generator will help you create a custom policy that you can use on your website and mobile app. Just follow these few easy steps:
Click on "Start creating your Privacy Policy" on our website.
Select the platforms where your Privacy Policy will be used and go to the next step.

Add information about your business: your website and/or app.

Select the country:

Answer the questions from our wizard relating to what type of information you collect from your users.

Enter your email address where you'd like your Privacy Policy sent and click "Generate".

And you're done! Now you can copy or link to your hosted Privacy Policy.
And that's it for now. We hope that you found this video on Privacy Policies and how to use Privacy Policy templates helpful and informative.
If you have any more questions related to the topic that we didn't happen to touch on, please leave them in the comments below and we'll get back to you as soon as we can.
Thanks for watching, and don't forget to subscribe so you can stay up to date with all our latest videos. We will see you in our next video.