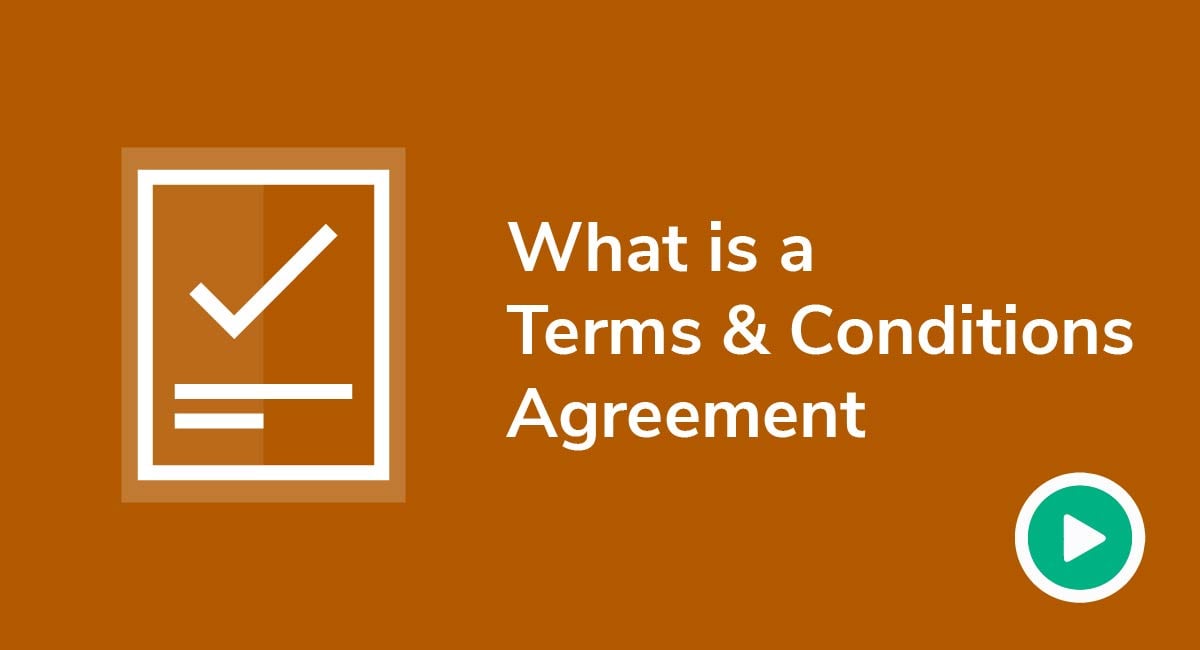 If you're looking to create your own company or fully protect your business, including a Terms and Conditions agreement is a business necessity. The Terms and Conditions agreement for your company is your opportunity to dictate the use of your site and protect your company from legal issues.
If you want to learn what a Terms and Conditions agreement is, if it's required by law, and how to write one, then stay tuned.
Hey everyone, it's Heleana here, and welcome to Privacy Policies, the place where you can generate custom-made Privacy Policies in seconds to help keep your business safe.
So let's get started.
What is a Terms and Conditions agreement?
It's essentially a contract between you and your customers, where you make services available to your customers and in return for using these services, your customers promise they'll follow the rules you set out in your Terms and Conditions.
You can think of a Terms and Conditions agreement as a "one stop shop" for all the key information that customers need before they use your services or make a purchase.
A Terms and Conditions agreement allows you to:
Withdraw and cancel services
Disable user accounts
Manage customer expectations
Set rules for user behavior
Your Terms and Conditions agreement is both a social and a legal contract.
These agreements are an opportunity to protect your site, brand, and users, and you can use them strategically to set you apart from your competition. They're a place for you to tell users what you expect from them and even how they must behave when using your website or app. You can also share what they should or shouldn't expect from you so everyone is on the same page.
Is a Terms and Conditions agreement required by law like a Privacy Policy is?
The answer to this question is no, you are not legally required to have a Terms and Conditions agreement. However, it is still smart to have and we highly recommend that you have a Terms and Conditions agreement in place.
Here's why:
You can use your Terms and Conditions to limit your liability under contract.
Terms and Conditions let you regulate user behavior and conduct.
It's easier to prove deliberate copyright or trademark infringement if there's an intellectual property (IP) clause in your contract.
You can easily terminate someone's account without explanation, or withhold access to a service, if you've reserved this right in your Terms and Conditions.
What are some common sections that should be included in a Terms and Conditions agreement?
Every Terms and Conditions agreement should have, at a minimum, the following clauses:
A brief introduction
The effective date
Jurisdiction/governing law
Link to your Privacy Policy
Contact information
Limitation of liability and disclaimer of warranties
Rules of conduct
User restrictions
Account termination information
Depending on the services you offer, you might also include clauses on:
Returns and exchanges
Third party terms and conditions
Subscription information
Payment information
Delivery and shipping details
If this seems like a lot of information to take in to start writing your own Terms and Conditions agreement, never fear! That's exactly what our Terms and Conditions Generator is for.
Need Terms and Conditions for your business? We can help you generate a customized Terms and Conditions agreement in around two-three minutes for free. Try our Terms and Conditions Generator and just follow these steps:
Click on the "Create your Terms and Conditions today" button.
At Step 1, select the where will you use your Terms & Conditions and click "Next step":

Add information about your business:

Select the country and continue to the "Next step":

Answer the questions about your business practices and click "Next step" when finished:

Enter your email address where you'd like your agreement sent and click "Generate."

You're done! Now you'll be able to instantly access and download your new agreement.
If you want to create a Terms and Condition agreement, head on over to our website, PrivacyPolicies.com and click on the Terms and Conditions Generator to access the generator. From there, all you need to do is modify the information so that it accurately matches your business', and viola, you'll have your Terms and Conditions ready to be used within minutes.
And that's it for now. We hope that you found this video about Terms and Conditions helpful and informative.
If you have any more questions related to the topic that we didn't happen to touch on, please leave them in the comments below and we'll get back to you as soon as we can.
Thanks for watching, don't forget to subscribe so you can stay up to date with all our latest videos, and we will see you in our next video.